Bruce and Nelly Ohr Sensitive Information
Exchange , Updates and Warnings
Top DOJ official Bruce Ohr personally helped and updated Steele. Working as informant and lobbyist for Chris Steele and Nelly Ohr while receiving salary from the American people. This might be against his oath and duty as well as criminal if he passed secret information or got benefits for foreign agent.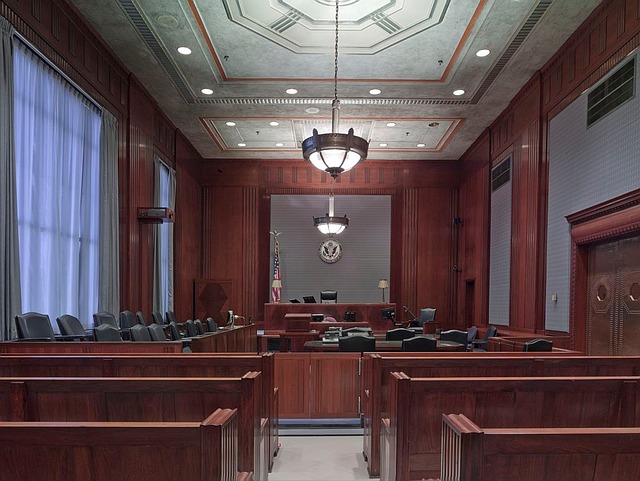 Ohr Should have protected the American people and the president and not helping and protecting a UK conspirator who tries to destroy a president and cause division and hate among the American people.
If Ohr was working on behalf a foreign agent he should have well asked for FARA application and authorization and recuse himself from the DOJ. Steele asking Ohr to protect him in congress and exchanging privileged updates of sensitive information is not what an high official in the DOJ should do.
Bruce Ohr was warned that Nelly Ohr work has conflicts of interest by Lisa Holtyn. Lisa Holtyn was personal friend with the Ohrs, and exchanged many emails about the Russian Hoax and was part of the cover-up of operation Fast and Furious. In an email Lisa Holtyn asks if Nelly Ohr can provide information to Ivana Nizich and Her husband Joe Wheatley on a new research. The five of them knew that exchanging sensitive information and favors is a conflict of interest. Nelly was working for Steele and Fusion GPS opposition research which was part of the DNC apparatus spying ring.
Steele and Simpson personal connections with the Ohrs took advantage of Ohr being high ranking official in the DOJ, Probably if he wouldn't be part of the DOJ and a DNC supporter they wouldn't ask his favoritism or his wife to be part of the conspiracy to spy on the GOP and the president thereafter. One of the reasons Ohr and others didn't care about the conflict of interest in March 2916, probably was the premise that HRC would win the elections and that she would protect and use them as the Obama administration did.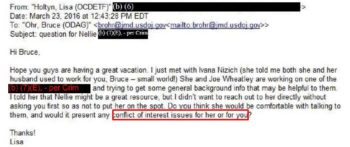 The modus operandi of using couples where one of the spouses works in the DOJ/FBI also occurred with Peter Strzok assistant, whose husband was sent to spy on the VP Pence.
---
Related Resources and Links

Judicial Watch Press Release on the Ohrs
https://www.judicialwatch.org/press-room/weekly-updates/smoking-gun-ohr-emails/
Nellie Ohr provided husband Russia research
https://www.theepochtimes.com/former-cia-contractor-nellie-ohr-provided-husband-at-doj-with-russia-research_2844457.html
Conflict of Interest Huma Abedin and Anthony Weiner
https://finance.yahoo.com/news/comey-top-clinton-aide-huma-164922720.html