The origins and reasons for the 1918 pandemic are contested in Academia and in medical circles. In those years the extent of the catastrophe was hidden from the public for military reasons and for Versailles negotiation leveraging. Today the disagreement on the origins is part of a trade war and a political war where political persons, regimes and media want to change governments leveraging the calamity blaming each other while funnelling "relief" budgets to their friends and families. A definitive cure was not found for the 1918 pandemic, which makes sanitation, prevention and social distancing critical in early stages for all pandemics.
Every medicine that is found helps in mitigating the effects of a specific kind of a pathogen, but it is not a guarantee that a new infection may occur again either with the same virus or mutated variant. It is suffice to look at a Diamond Princess passenger tested positive after recovering from the virus.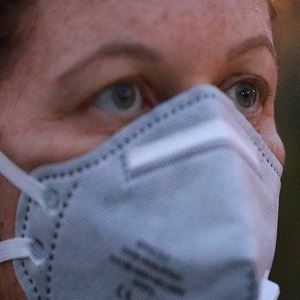 VIPs, royalty and politicians have higher positive testing numbers proportionally to the layman population .Probably because they have better access to testing kits or facilities and they have higher urgency of conducting tests early. Sometimes the hysteria of getting tested fast, may create and infection unnecessarily, since the tested come close to medical staff or other "standby" carriers in hospitals or other crowded/infectious places.
The American Expedition Army in 1918 and 1919 was one of the crucial agents of the outbreak between continents,. Military transportation, especially in overcrowded ships, serve as "virus outbreak incubation" platforms. During the transit people who are carriers without knowing it come across each other and create "patients zeros". It occurred on the way to a military mission, medical relief or return to a communities. Hospitals, transportation hubs and other crowded places become contagious hotbeds that increase exponentially the spreading of a pandemic.
Historians are not sure if the 1918 Pandemic killed 100 million or 17 Million people, Even for the minimalist evaluation, these staggering figures indicate that more people were killed by a flu compared to conventional warfare in that decade. During the Spring offensive and the counterattack the borders moved in hectic way in France and armies mingled with new populations, corps, prisoners and even animals like rodents or insects that were transferring infections in hotbeds like ships or battlegrounds and trenches where corps that were exposed to chemical and possibly biological warfare along with contagious unburied human discharges are exposed to live carriers like rodents or insects.
Woodrow Wilson campaign promised in 1916 to stay away from the war in Europe. In retrospective the spread and magnitude of the disaster might have been less devastating if Americans wouldn't join the war. Military and human transport from America to Europe and from Europe to the USA was the major reason for the big volume of contagious events and deadly cases. It was called the Spanish flu because neutral Spain wasn't hiding the outbreak as the belligerent parties hid the pandemic in order to avoid being overrun by their enemies or to cover up for the people who escalated the war and the pandemice.
Wilson had to forfeit his promise because American bankers needed to send soldiers to save France and UK along with their debt to J.P. Morgan entourage.
The implication of the cover-up of the the 1918 is felt today. If more researches and medical professionals would have been aware or had access to information in the critical time more medicine, research, sanitation and prevention procedures might have been in place today. At the the peaks of the waves of the 1918 flu, the number of fast evolving cases increased. This supports the "Virus Tunnel Warfare" theory .
The theory tries to respond to the anomaly that in early stages of 1918 outbreaks, it took days and weeks for the disease to evolve to critical situation. On the contrast, at the peek of the outbreak there were many cases of people who died within 24 hours of visiting hospitals for tests or as staffers or family companions.
This doesn't mean that the virus mutated drastically. It means that the patient wasn't aware that another "softening" virus (or various pathogens) was already clearing the defence barriers for "his big brother". The softening virus may have been contracted weeks before, digging earth-works slowly and silently (tunnel excavation as known in WWI) preparing for the critical final charge.
The "Tunnel Warfare" theory states that there is more then one contagious event. The first contagious events occur unnoticed days or weeks before the final strike. The first softening is done either by "weaker strand" or another kind of a virus. In this case different pathogens work in sync like a wolfpak or an army that digs tunnels for weeks under the trenches of waiting to the the frontal attack. The first contagious events occur unnoticed since human reaction to it seems to be seasonal of mild regular flu. Their impact is felt in the last strike. When the body is becoming aware that some Trojan horses are waiting for the frontal attack it is too late.
It is like he Snake Gestation Theory winch exposes some scientist testing of omission (deliberately or by mistake) of alternative explanations that initial contact events may have occur, way before of what they argue.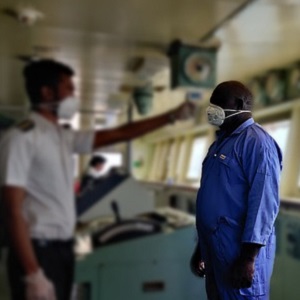 People who recover from the Flu can contract the Virus again. When a cluster of cases is discovered no one knows exactly where it comes from or how long it was in the incubation started, Each time a "patient zero" is discovered , scientists discover that it might have been contracted from another "patient zero". If they discover one strand that doesn't mean that there aren't other strand doing other tasks silent or noisy as "artillery softening".
Governments need to think twice before helping their friends in the banking industries or making decisions upon their pressures. A bailout or conflict enhancement made to appease a a financial institution owners may create or escalate conflicts that result in a chain of reactions that might harm more people then a previous situation. In a sense that 1917 American decision to give a " Cure " to European warmongering decease created a bigger calamity in a global scale then the war itself.
Whenever authorities thought that the pandemic was over, another wave appeared. Exact numbers on variants, mutation and incubation and the length are not available as of yet. In some cases mutations may be for the good since a strain evolves to less dangerous is taking the place of more dangerous strain. San Francisco was one of the major cities that managed to contain the Pandemic in wave number two. But just when they authorities opened the city and commerce a major flu devastated the city.
As a virus outbreak evolves in waves, so does the social reaction to a virus. Government placebos and calming campaigns are necessary every now and then. Sometimes these are justified sometimes these steps are misused. No matter what is the origin of an outbreak – newspapers, politicians, banks, military, oligarchs and governments will leverage it for their own agenda while blaming others.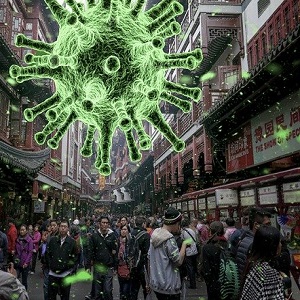 Immune or non immune people or animals are conduits of viruses to non immune people without knowing it. Workplaces, shopping malls, army units, ports, transportation hubs, trains, ships. planes are outbreak chambers since people share air, water and food in a confined area and in some cases with poor ventilation or sanitation. Wars and trade wars are hotbeds for virus outbreaks. The anatomy of an outbreak includes various cycles with a final diminishing cycle that might occur after months or years.
The amount of danger of virus mutation and contagiousness gets exponentially higher as more people are close to each other. and share space, food or water.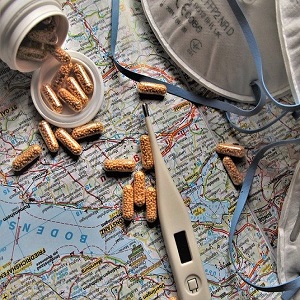 Governments, politicians, industry owners and newspapers leverage pandemics to coincide with their own agenda and income generation goals. Not all deceases have an efficient cure or preemptive vaccine. On the social level the government has to confine the areas and reduce proliferation and panic. This is done with public assurances that things are under control. Controlling panic is essential for governments, since communities that are in panic tend to generate a vicious cycle that increases infection and other harms by gathering in transportation hubs, nonconstructive hospital overcrowding, trade places, blocking roads or even looting and committing acts of violence.
---
Related Links and Resources