How Mass Media and Social Media Make Americans Blacklist Americans
The modus-operandi of blacklisting non conforming individuals who have different ideologues is not new. It comes from the era of autocrat regimes as well as democracies where the mass media and "Establishment Juntas" have a lot of power. Those groups and individuals have an effective manipulative biased predatory agenda and sometimes are not hesitant in using Beria and Goebbels techniques. It resembles the times when Dreyfus was targeted with "Character Assassination" by the French press, military intelligence and their justice system.
Same methodologies, evidence forging and out of context reporting comes to materialize as a deja-vu, time and time again with no accountability. The danger of these smear expeditions is that they deprive individuals from future opportunities and their unalienated rights and the freedom of expressing views. This is not new, but today the blacklisting is more devastating tool since it is aided by social media and other detection and information gathering technologies. This also enables the biased Establishment and mass-media have a database of who to use for opposition research and who to smear later on or tag as "extremist" or "dangerous".
Vilifying Nielsen by lawmakers and media is used as a tool for dehumanizing GOP government is a common practice since 1916 and has it similarities of the vilifying propaganda that British and French press was using in the 19th and 20th centuries. The danger of these smear expeditions is depriving individuals from future opportunities and posing a threat on freedom of expressing other views as well as covering up other things. This is not new. But today the blacklisting also enables the biased establishment and mass-media have a database of who to use later on for opposition research and who to smear later on or tag as "extremist" or "dangerous".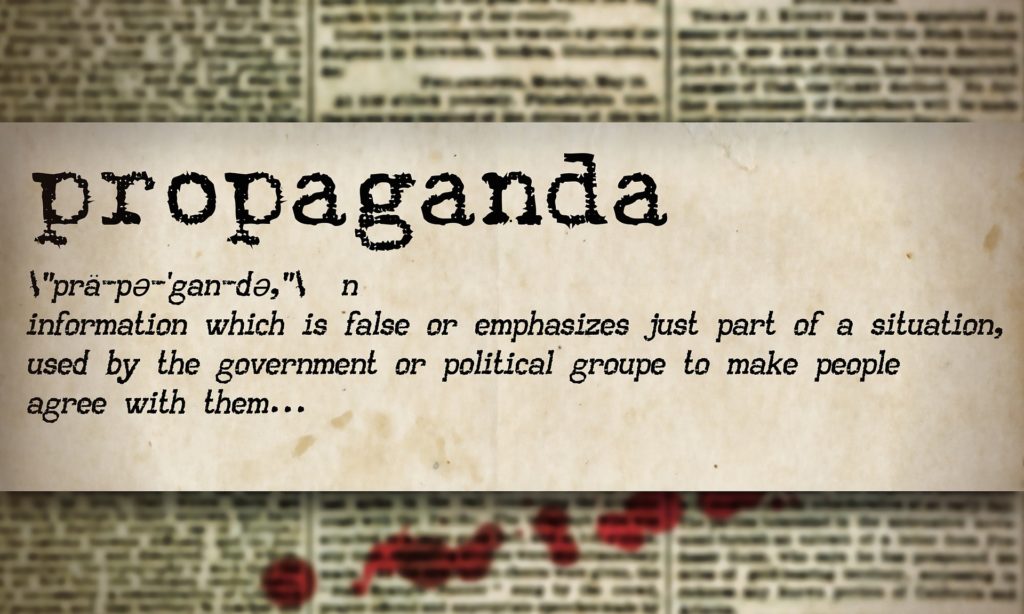 Jeffrey Toobin: Kirstjen Nielsen Will Forever Be Known as the 'Woman Who Put Children in Cages'

https://www.mediaite.com/donald-trump/jeffrey-toobin-kirstjen-nielsen-will-forever-be-known-as-the-woman-who-put-children-in-cages/
Jenifer Epstein is trying to deprive a public worker the future uninitiated rights, including employment. She was doing so in a biased tweet by targeting, dehumanizing-and blacklisting former secretary Nielsen because she was working with GOP elected president.


https://twitter.com/jeneps/status/1115430992490180608 .
The "smearers" bias don't take into account the the problem was inherited from Obama's presidency and that there was a cover-up during that era.
The problem of detention of illegal immigrant children was happening in mass scale while Epstein and her colleagues didn't try to blacklist Obama officials that were in charge or even deprive them from their livelihood as they are doing with officials who serve their government today.
#UNICEF was concerned about children in detention under the Obama administration

https://youtu.be/6ERySLR46rE
Accordingly with Laura Logan, Unicef asked 60 minutes to inform the public about detained children under Obama's administration. CBS and other mass media channels decided not to air this situation properly for obvious reasons.
The propaganda that "Nielsen was in charged of putting children in cages and separating them from their families" overlooks the fact that
the administration signed an order of keeping families together in 2018 . It is the same technique of use of children in
sensationalist narrative which is aimed at selling ads and buying public approval as was done by the British and American mass media myth that tried to extend WWI with the Babies on Bayonets propaganda.


---
Joe Biden said something nice about Mike Pence. Big mistake.
https://edition.cnn.com/2019/03/01/politics/joe-biden-mike-pence-2020/index.html
Related Links & Sources:

"Kirstjen Nielsen is a great example of what happens when you go to work for Donald Trump," Toobin opened, adding "He's the great reputation killer."
https://edition.cnn.com/2019/04/07/politics/kirstjen-nielsen-homeland-security/index.html?sr=twCNN040819kirstjen-nielsen-homeland-security0625AMVODtop
Biased reporting that overlooks Obama's administration separation of familites

https://edition.cnn.com/2019/04/08/politics/trump-family-separation-el-paso-kirstjen-nielsen/index.html
Epsteins complains about the missing link and the missing semicolon, but not at her bias smear of Nielsen which she admits.
https://twitter.com/jeneps/status/1115430992490180608
Trump signs and order of keeping families together
https://edition.cnn.com/2018/06/20/politics/trump-separation-action-immigration/index.html
CNN Scarborough blacklisting and threatening Barr future
https://youtu.be/DhaH8erM2lI?t=301
How a political apparatus propagates biased education
https://thehill.com/blogs/blog-briefing-room/news/438740-principal-told-teen-to-remove-trump-maga-apparel-on-schools

Academy indoctrination and shadow banning in Yale
https://www.breitbart.com/tech/2019/05/23/ted-cruz-announces-investigation-of-yale-for-discrimination-against-christians/
Political Indoctrination in Schools
https://twitter.com/JudgeJeanine/status/1117245055109074945
Professor Blackliste after research exposing 12:1 staff ratio in Liberal favor
https://www.nationalreview.com/2019/03/professor-samuel-abrams-spoke-the-truth-he-still-pays-the-price/